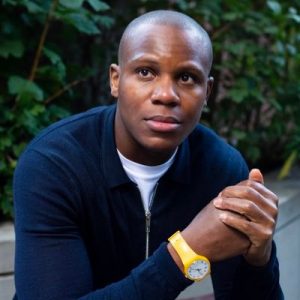 Daniel is a MIPCOM nominated documentary maker with a background in news.
in July 2020 Daniel made BBC Three's Fighting the Power: Britain After George Floyd. 2022 has seen a number of high profile documentaries for the BBC, including Tim Westwood: Abuse of Power, Computer Says NO, and Barbados: Road to a Republic.
As a BBC Journalist and Documentary Maker, Daniel has also been seen reporting stories from Bridgetown to Burnley.
With more than a decade of experience in TV News for the BBC, ITV, Sky and Channel 4. Daniel is a Trustee of Ethical Journalism Network, and Co-author of reporting guidelines on coverage of race and mental health.
Daniel has run two events for the networking platform We Are Black Journos, one was for the BBC, the other at Snapchat London.
With BBC Africa, where he produced and presented a four part series and documentary called 'African Diaspora Diaries' which was recognised by MIPCOM for its coverage of race and ethnicity.
Daniel's career began in print, where he has written for The Independent, The New Nation and The Telegraph.
Follow him on Twitter – @_danieljhenry
Seamus Lyte Management represents Daniel in the USA.  For UK please email Jane Compton @ jane@comptonmanagement.com