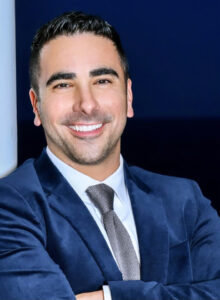 Award Winning Joseph Corella is a Choreographer, Broadway performer, dance teacher and fitness instructor, but at his core, Joseph is a teacher.  Using his dance, theatre and fitness background.
He has travelled the globe, spreading this love and understanding of the importance of movement to such places as Japan, France, England, and Canada, and dozens of cities across the United States.  Joseph's connection to movement started in his early childhood with extensive training in jazz, tap, contemporary, and ballet. At thirteen, he became a member of famed choreographer Marguerite Derricks' prestigious dance company, Tremaine Teen Company, and shortly thereafter appeared in Disney's Geppetto alongside pop superstar Usher.
In 1997, Joseph was named American Dance Awards' Teen Male Dancer of the Year. Soon after, the band Tropic Zone was created around Joseph and 2 others, with whom he toured extensively, including the US.
Joseph is a member of the Emmy Choreography Peer Group with The Television Academy.
Building on his dance and vocal talent, Joseph studied at the Lee Strasberg Theater and Film Institute and honed his comedic skills with Upright Citizens Brigade.  He debuted on Broadway in All Shook Up, and subsequently toured the US with productions of Grease (Dance Captain) and West Side Story. Other theatrical credits include: Surf: The Musical, CATS, Altar Boyz, Guys and Dolls and much more.
Joseph has been asked to choreograph on a number of high profile projects ranging from the hit Lifetime show, Dance Moms, in which he also appeared during its first season to YouTube star Shane Dawson's Christmas Special.
In 2018 Joseph featured in the hit HBO special A Quinceañera Story, Joseph was also featured on NBC's The Today Show promoting this HBO Doc.  He teamed up with Blogilates and Pop Pilates creator, fitness guru, Cassey Ho, for a YouTube collaboration, seen by her 4.4 million followers.
2019 saw Joseph with Rebel Wilson & 567BROADWAY for private classes, creating a CATS routine dubbed "Catzercize" which has been shared by Rebel and her 6million+ followers.  That viral video was soon followed up with a routine to "Greased Lightnin" from Grease, complete with Rebel piloting a pantomime racecar.
Joseph has been featured on television in Disney's Wizards of Waverly Place, MTV Dance Marathon and the CW's Hart of Dixie.  Joseph's choreography has been seen on the CW's hit TV show Hart of Dixie, MTV Video Music Awards, the Neon Trees music video Feel Good, 98 Degree's lyric music video Microphone, Julie Brown's hit musical Homecoming Queen's Got a Musical, I Totally Know What You Did Last Donna Summer starring Drew Droege and much more!
Joseph is the owner/creator of 567BROADWAY! A New Musical Workout, an all-levels dance fitness workout set to hit Broadway music.
Media Kit – https://app.mediakits.com/josephcorella624
Showreel – https://josephcorella.com/joseph