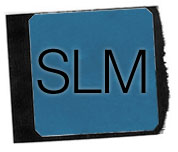 Based in LA, Seamus Lyte Management is a talent and brand career management agency with a global reach.
Representing an award-winning, diverse and carefully-curated roster of British and American talent, we specialise in working closely with US and international broadcasters and production companies and in providing an exemplary and bespoke service.
SLM's holistic approach to career and brand development includes nurturing talent and working strategically and in partnership to identify career opportunities across screen, radio, digital and print and licensing.
SLM is called on by a number of leading US broadcasters as a trusted advisor, with the ability to instantly access and engage world-class talent for international television productions and brand partnerships.
If you have any questions, please do contact us directly (using the contact page) and we will be happy to help you.
Seamus Lyte Management LLC is Registered Address c/o Charles Harker and Company 1150 Foothill Boulevard #D La Canada, CA 91011
(for general correspondence, please email via this site)